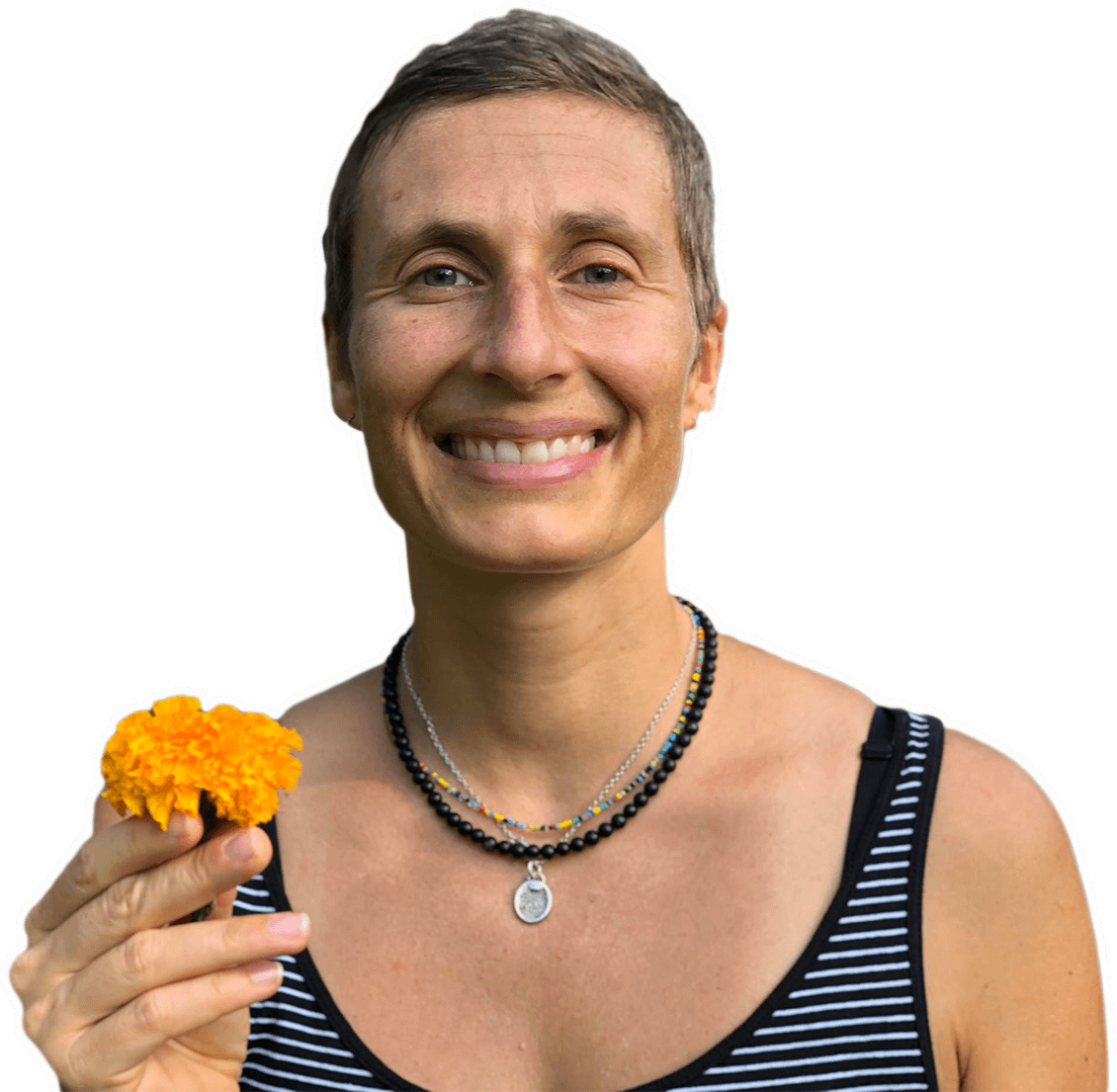 I support mothers in connecting to their inner truth, defining their very own freedom and living it.
I grew up with a mother who I felt wasn't really present. She was there physically, but inside was so much in motion that I couldn't trust her. When she was with one friend, she might have been relaxed with me, when with another she started to be very strict and demanding with me. I felt that she was influenced by the outside so much that she wasn't really true to herself. I didn't feel secure.
All this resulted in very low confidence in myself. I felt like I had to figure it out everything by myself, because I didn't have the role-model, I needed.
I have freed myself from most of my childhood conditioning and feel like I can connect to my own truth and be the person and mother I want to be for my children. But this wasn't always the case. It was a long path to this level of consciousness. 
Now I say that my children are my biggest gurus and my motivation to take responsibility of my own issues to not burden them with anything that is not theirs..
I am most passionate about seeing women empowering themselves and stepping out of their shell to create a life led by their own values.
For too long, we women have held back and tried to fit into a male-led world. Now it's time for women to step into our own truth and embrace our feminine power to give the men a chance to step into their masculine power.
Only when men and women awaken, will we live in a world of authentic and unconditional love. And we'll be able to hold the space for our children to do the same.
'Difficult' children are a gift! Take on the challenge and dig deep
into your self-development. You'll help yourself and your children.
– Annika Hayman
My Mission
I serve and inspire 
Mothers who want to release conditioning to be able to let their children grow up freely.
Mothers who see that there is more in their lives, who are not living their full potential yet.
Mamas who want to step into their independence and enlighten their female power.
Mothers who want a deeper bond with their children, who understand that their children are a gift to them, because they are a mirror to us of ourselves and show where growth is possible.
Mamas who want to follow their own rules and willingly ignore societal conventions that hold no value to their own truth(s).
Mothers who have the desire to support their children in having strong, independent voices and question the world around them. 
Women who want to not only see black and white, but who wish to realize the whole rainbow of choices in their lives.
I am absolutely sure that everything we are here for and everything we need to know is already within us. We just need to get rid of everything that is keeping us from accessing our inner truth. And when we have the ability of doing so, we can live our very own freedom.
I think it is your birthright to have someone in your life who sees your higher self and can put a mirror in front of you, so that you can see yourself too.
That's me! I am here to serve you. I want to see you, to help you identify your stuck places and see your beauty. I am your cheerleader and want to give you my honest, direct and loving feedback.
I will support you in finding and living your very own freedom and creating the power to raise and love your children unconditionally!
Going through Sarah Antwerpes' intensive coaching program to become a life coach brought out so much truth for me. She supported me in shining my light and stepping into my inner truth and power.
It was a big accomplishment for me to take over the creation of my life and step out of the mommy and housewife role that I had lived for almost 9 years. I had forgotten about my own needs. I only took care of everybody else, not myself.
The awareness of knowing that I deserve to always live a life that I love took many years to sink in. Now I notice quickly by the behavior of my children if I live by my own values (that align with my inner truth) or not. They are my gurus and I respect them the way they are. I have no expectations and let them freely navigate and live their own truth. I am always there when the need me and don't take it personal when they don't. They have been unschooled for many years and are following their own passions in what they want to immerse themselves in. I feel honored to be part of their lives.

I know that I am enough and I am loved.
                                                 In 2018 my husband and I decided to totally change up our lives and step into the unknown. 
                  We sold everything we owned and went on a trip around the world.                                                                            We are still traveling… 
Andre Agassi and Pippi Longstocking – how my two idols help me stay true to myself
Pippi Longstocking, the strongest girl on this planet, never second guessing herself… I've always loved her.
When I was little, I was absolutely fascinated by her confidence and ability to live the life of her dreams. 
Of course, it wasn't perfect with a mother in heaven and a father who was a pirate captain, but whatever she wanted to do in her day to day life, she did – even when other people and authorities tried to stop her.
I've always felt drawn to and inspired by people who live their own truth like Pippi.
I was also a big fan of Andre Agassi. He embodied the male version of Pippi Longstocking for me, with his long hair and crazy colorful clothes. In a world of tennis dominated by white clothing and conservative people in collared shirts, he was the outlier, the bird of paradise, the odd one. I loved him for being different and living his truth without anybody being able to stop him.
Today, I belive that everyone in this world should be like Pippi or Andre. We are all unique and we all have our very own gifts and passions. We need to step into our strengths and live our own truth, which means to me, that we are living our own freedom.
When I feel unbalanced, undecided or just off, I ask myself what the Pippi inside of me would do and BAM!…I find my answer!
To be reminded, I proudly wear a Pippi tattoo on my arm.
Biggest Enlightenment Moment:
When I understood that I am the creator of my life and I ALWAYS have choices, even if I don't see them right away.
– Annika Hayman
Freedom Gallery
I choose freedom to…
… Celebrating the
turquoise sea in
Madagascar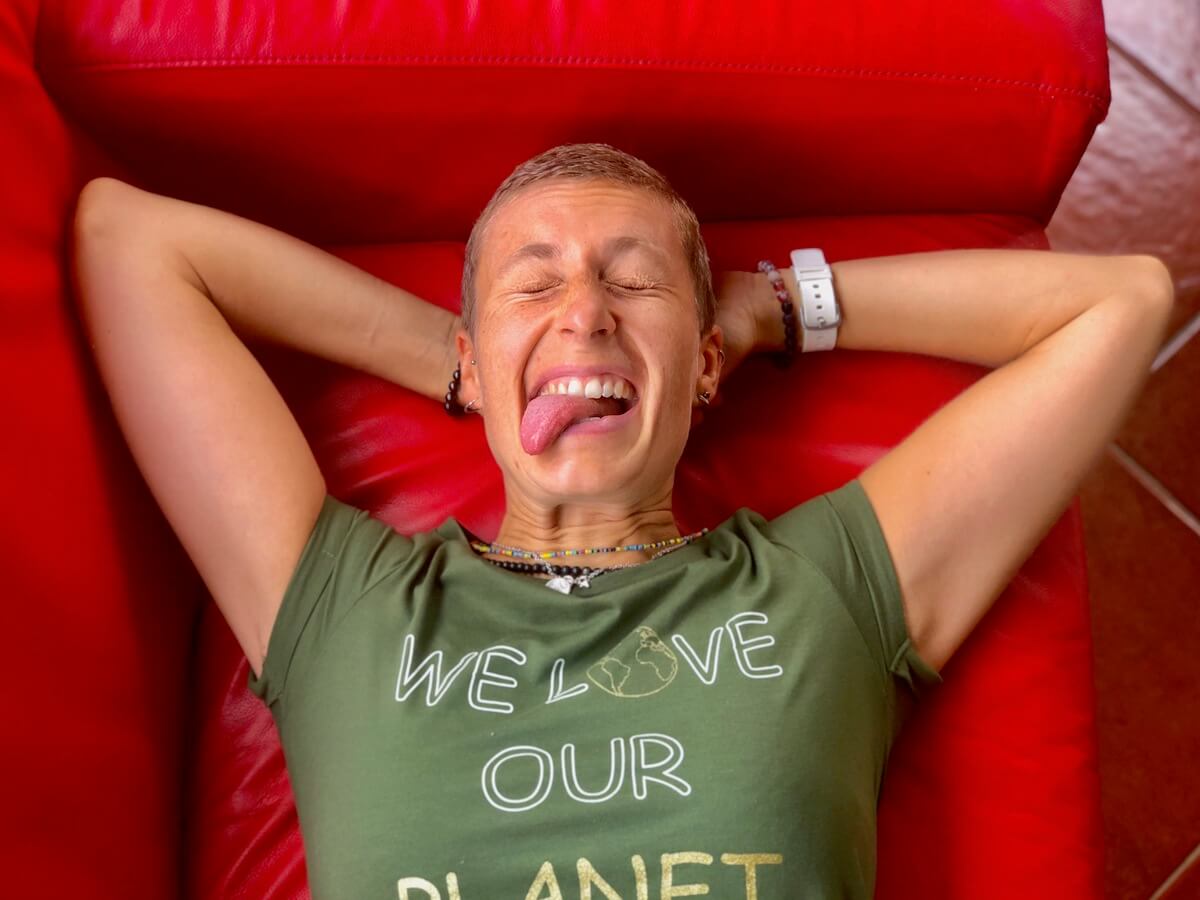 … being silly in Mauritius
… visiting Buddha in Chiang Mai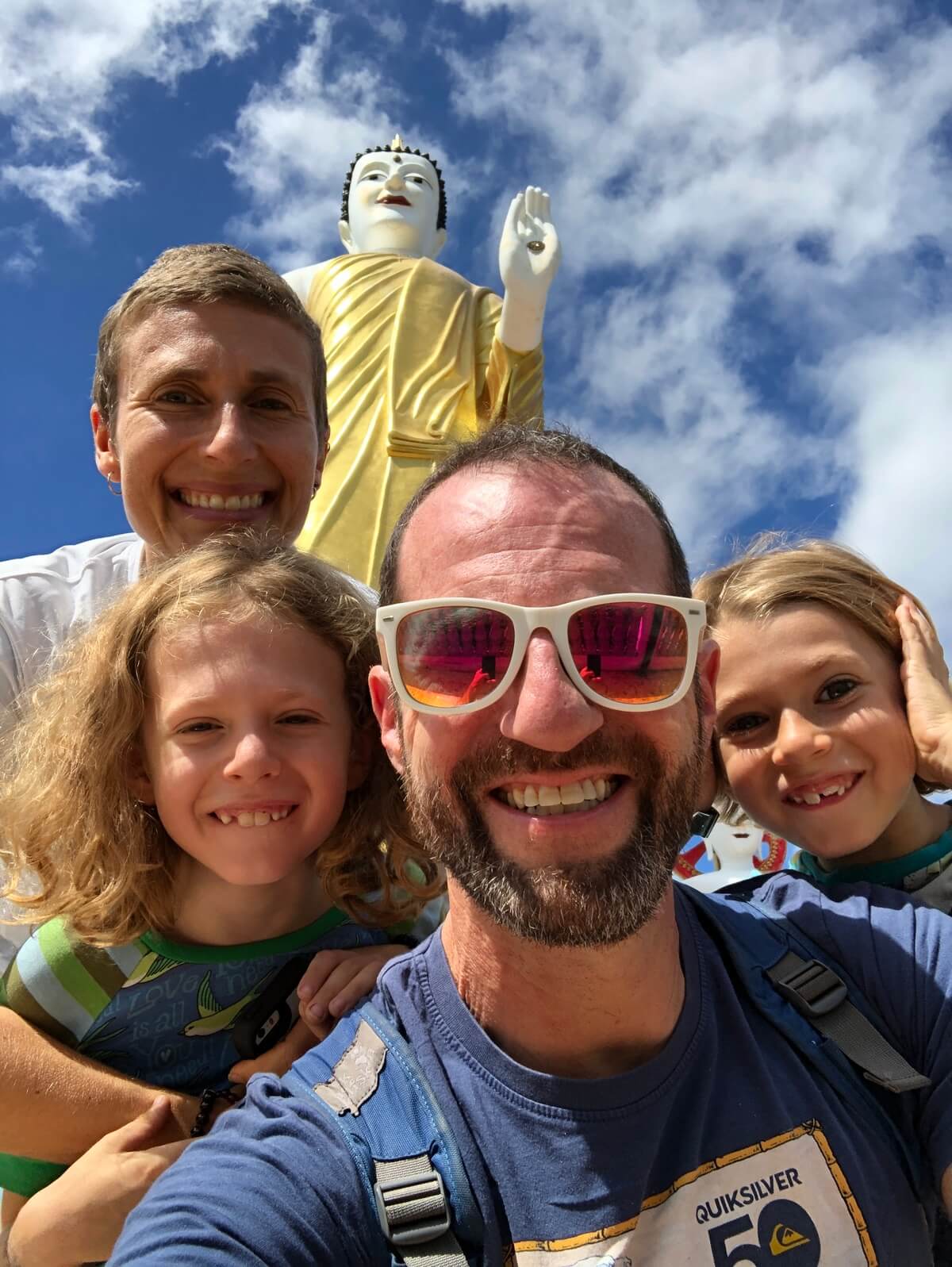 … releasing baby turtles in Sri Lanka
… finding balance in New Zealand
… Meditating in volcanic rocks in Canary Islands
… enjoying life with my sweet son in Spain
… teaching my son meditation in Sri Lanka
Freedom Story
Growing Up in Germany
Enjoying my life while in University studying only what I actually loved: art, math, psychology, sociology and child education
Feeling as part of a community that liked me for who I was in the student boarding home
Questioning myself and my worth after traumatizing sexual experiences
Achieving good grades and realizing that my intelligence was not defined by others
Freedom Story
Au-pair abroad
Spending a year in the US as an Au Pair to take care of children and improve my English
Falling in love with my host dad
Freedom Story
Finish 2nd state-exam as teacher
Finishing my second state exam as a teacher with the highest grades possible
Being diagnosed and treated for precancerous cells on my cervix
Freedom Story
Moving to the US
Freedom Story
Birthing my 2 sons @home
Birthing my two boys at home, where I felt empowered, comfortable and safe and fully in charge
Freedom Story
Starting my sewing business
  Freedom Story
Becoming a Freedom Coach
Ongoing personal growth with awesome life coaches by my side
Becoming certified as a freedom coach
Developing a style that allows coaching from a place of love, not being triggered by my own personal issues
Freedom Story
Home-schooling my children
Truly understanding that I am the creator of my own life and taking the responsibility to do so
I always have choices, even if I don't see them right away
Freedom Story
Becoming a location-independent
Freedom Coach
Changing my life and relationship to my family by selling everything we owned
Going on a trip around the world
Being a location independent Freedom Coach, helping women (especially mothers) from all over the world to feel empowered by defining and living their very own freedom
Freedom Story
Settling in back in US
After a one year trip around the world starting a new life in a new place and embracing all the challenges