Annika Hayman
Mama, You Deserve to Feel
And Your Kids Do, Too!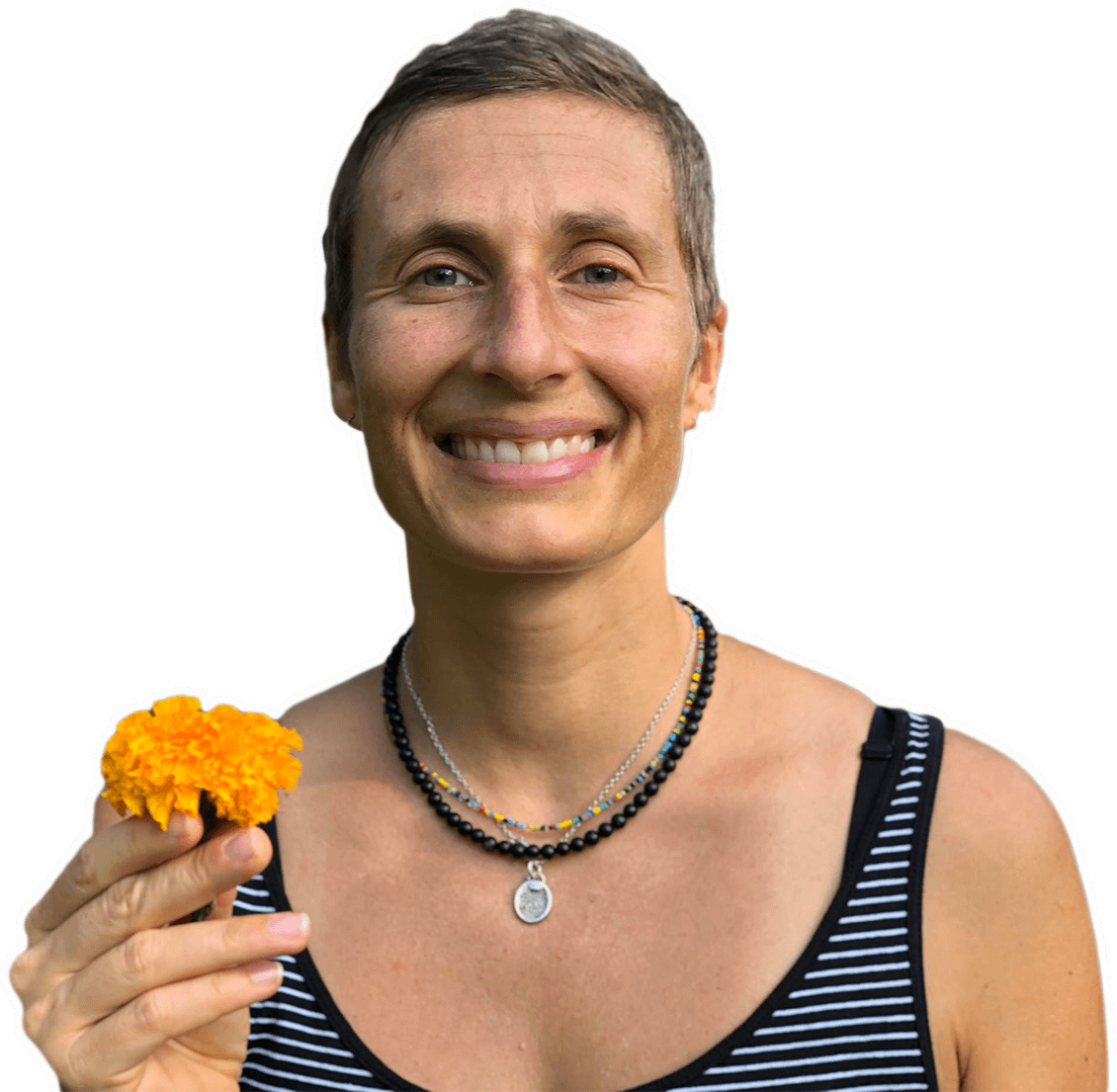 My Mission
Dear beautiful Mama, I see you and your struggles! 
Life looks one way from the outside, but it's a whole different story what's going on inside. 
As a mama, of course, you want the best for your children. We all do! And at the same time it's so hard to make the right choices, because there are so many options out there. Parenting books, blogs, parents, friends, society… everybody has different suggestions when you are trying to figure out what's best for you and your children. 

I experienced it: from the outside I lived this perfect life with a lovely husband, two awesome kids, two dogs, a house, a pool, fancy parties for the kids, and so much more… but on the inside I often felt lonely and empty and yet overwhelmed by the expectation to be that mom who has it all figured out. 
At some point we don't understand our kids behaviors anymore. What if they have a message for us? We can only pretend so much until our 'truth detector' skilled children remind us to come back to ourselves and into this present moment.
Mamas, I know you are doing the best you can. Sometimes though everybody deserves a little help to see where we went off. We are all conditioned with beliefs that are not serving us anymore, many ingrained from childhood. Freeing ourselves from those will bring us back on our path to live a happy and fulfilled life.

I am here to support you to tap into a place within where all your questions are already answered. No more searching on the outside! I believe that in our soul we know what's exactly right for us. Imagine how much time and energy you can save when you instantly know what's best for you and your family…when you can just focus on being yourself?
You taking care of yourself by connecting to your truth and getting clear about how you want to live your life will enable your children to be themselves too. They will grow up freely, empowered and happy. 
Life is too precious to be lived unhappy! No room for fear, limiting beliefs and society's rules – only the empowered and confident you, raising your children by your own values and with unconditional love.
Annika Hayman
FREEDOM COACH for MAMAS
Mama, empower yourself to free your children!
No controlling any more, only unconditional love!
– Annika Hayman
1:1 Freedom Coaching Program
1:1 Coaching Program: Connect to your inner truth, define and live your own freedom to give your CHildren the chance to grow up unburdened of your experiences, habits and imprinted beliefs
Intensive Clarity Session
1:1 Life-changing support in understanding what you and your kids are going through.
Growing consciousness of where your connection to your kids is lacking and where their behaviors are a mirror of your (unconscious) struggles, Beliefs or blocks. You free yourself to free your children.
Free your Mama-Bear!
7 Week group coaching program with weekly LIVE Coaching sessions Online or in person. Deep diving into different topics every week that are specific to mothers. you will be Empowered by connecting to your intuition to parent from a place of unconditional love, instead of following everybody's (also parenting book's) advice that don't really resonate with your heart. 
Intensive Freedom Coaching Day
1:1 Support for 1 day to dig deep and transform fog into clarity. You will be ready to take every challenge with your kids as a gift, a lesson to grow and to open your heart a bit more. You will get out empowered and able to connect and love yourself and your children with unconditionally.
Freedom Women's Circles
Annika creates a safe and sacred, confidential and non-judgemental space for mothers to grow and connect to themselves and each other. We'll go deep into topics and feelings that show up in this safe place. We talk, feel, sense, meditate, release and enjoy the togetherness. You'll feel empowered, refreshed and connected afterward.  
Testimonials
What other mamas say
"
"I never thought that I could achieve this much in just one coaching session! Wow! Annika, I don't lie when I say that I achieved more in this one hour session with you than in so many weeks leading up to it! I thank you from the bottom of my heart. I totally feel so much more free in my heart. Living means feeling abundant and free."
"
"Annika supports you in a very warm and open hearted way. She motivates and supports you on your path and works with you through your doubts and struggles. If uncertain she lets you find the roots of the problem by asking the right questions. I perceived the coaching session as very harmonic and pleasant, felt understood and seen."
"
"I think Annika has a knack for drawing things out of people and creating a safe space."
"
"Annika gave my kids a voice that they didn't have. (or I didn't know how to hear) I now understand that they are communicating with me. I always thought that they were just bad behaved and didn't know why. Now I can address their needs, that are behind each behavior. Our family life is so much happier."
"
"I am so much more conscious of everything that is going on around me, thanks to working with Annika. It really opened my eyes. I now understand that I am and always have been the creator of my life. Wow, I had no idea, how much stuff I was carrying around with me from my childhood and how much this influenced my parenting. I truly are a much better mom to my children now."
"
"If everybody knew how much happier and freer you can be when not worrying about what other people could think about you, we would live in such a better place. Annika helped me figure out what's really important for me. I now know what I want and I know how to connect to my children. The power struggles are almost gone in our family. It's amazing. I thank you from the bottom of my heart."
"
"I've always felt very seen and loved in our sessions. Annika has the gift to make you feel safe and understood. I must say, it wasn't always easy, especially when we dug deep into my childhood, but it was so worth it. I have so much love to give, also to myself which I never had before. My kids and my husband are so proud of me that I decided to take care of myself by signing up for these transformational 6 months with Annika. And me too!"
I am
I am a wife, a mom, a lover.
A friend, a sister, a daughter.
An aunt, a freedom fanatic, an adventure seeker.
A paddle-board enthusiast, a travel addict, a sunshine lover.
An animal lover, a listener, a seer.
A Pippi Longstocking lover.
I am a giver of space and support.
I am a gluten-free, dairy-free vegetarian,
who occasionally eats seafood.
I am an abuse survivor, an unschooling advocate, a lover of my life.
An unconditional lover of my children and my family.
I am a Freedom Coach.
But most of all, I am myself.
I am unique. I am Love.
I am loved and I am good enough.
I am the co-creator of my life.
Free 5 Step freedom guide
How It Works
Download my 5 Steps to inner & outer Freedom
Follow each step & make changes in your life
Enjoy feeling Free, Happy & Abundant
MAMA freedom blog
Read your way to Freedom
Everybody experiences fear and anxiety of some level at the moment. This is absolutely natural because most of us are in a situation we have never been in before. The world shut down within a couple of month and we are urged to stay at home. The media is full of fear...