Annika Hayman
Coaching Services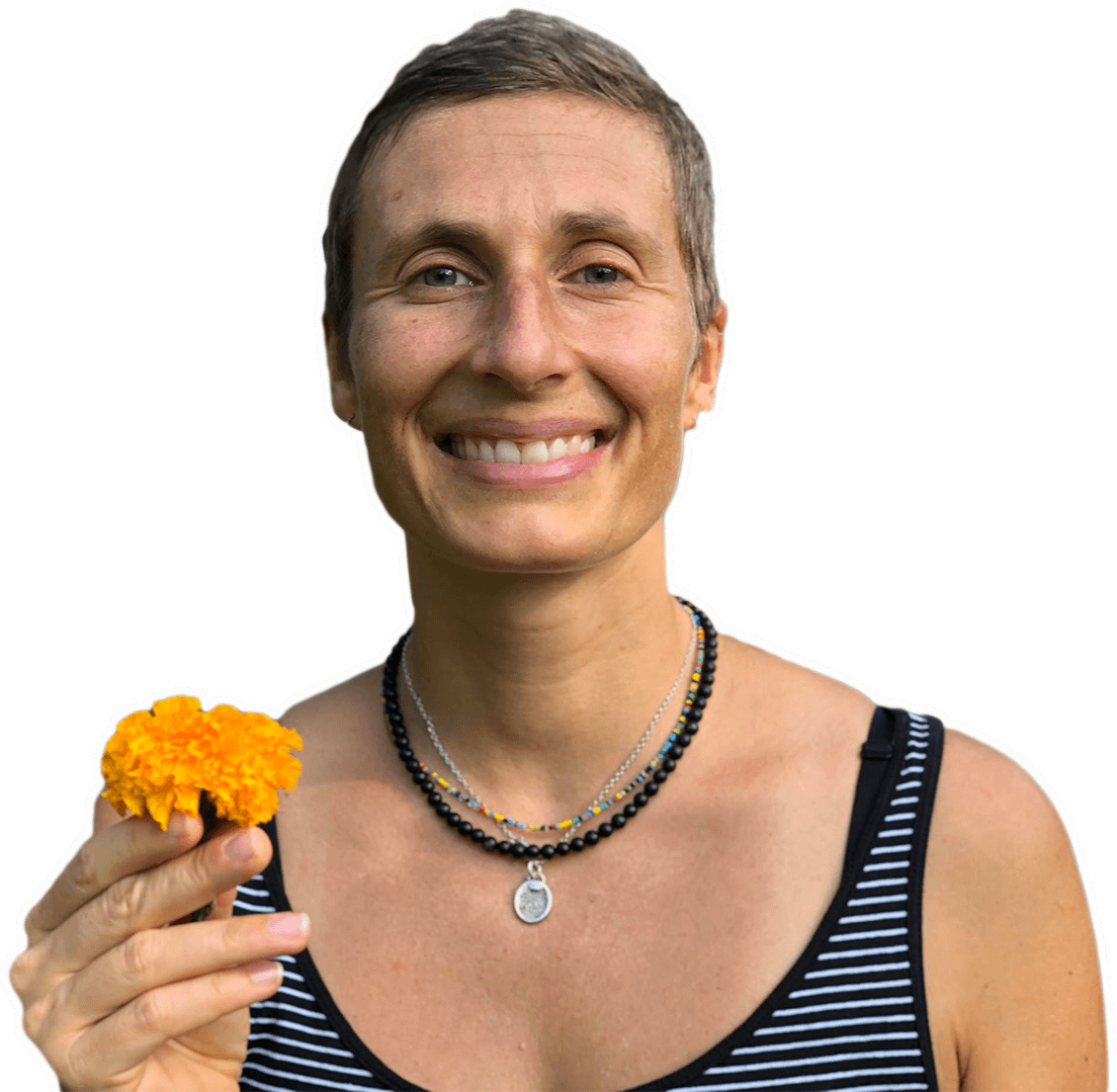 Freedom = Having Choices
Mama, empower yourself and free your children!
– Annika Hayman
1:1 Freedom Coaching Program
Do you feel overwhelmed as a mom? Do you feel like you have a very difficult child? Do you wish he/she wouldn't struggle? Do you feel helpless and stuck? What if experiences that you made affect your child and hold him/her back from being himself/herself? Are you a perfectionist and want to be a perfect parent? Do you feel confident in your parenting choices? Or do you have this gut feeling that there is something interfering with your bond to your child? Do you feel like there is something else waiting for you in this life, but you don't know what? Your unmet needs and wishes affect your children (and their behaviors). Have you searched for a long time on the outside and now feel ready to go deep inside to transform your life and while doing so, the lives of the people around you? 
INCLUDES
Weekly online (or in person) coaching sessions of 60 minutes
Google Drive Support for documents that will be shared
WhatsApp support between sessions (priceless when you have a cheerleader on hand almost 24/7)
read more
Sign up for a powerful, life-transforming coaching experience that will take somewhere between two to twelve months and will change your and your children's lives!
I provide you with a safe, confidential and loving place where you can be yourself with all your walls down. I am a compassionate and empathetic listener and will help you to feel powerful, loved and confident.
I serve you most with my direct and no-bullshit approach to mirror to you what I see in you. There will be times, when you don't want to hear what I see and other times you will be surprised about how much knowledge and wisdom you already have inside of you.
To make change happen, we'll look at areas in your life that you prefer to ignore or to avoid. Experiences you have suppressed, might have turned into blockages over time and these influence your children too. They have a sense to know when you are not living your truth. Now is the time to deal with blocks or limiting beliefs and transform them into growth. (Please know, that you are always in charge of our conversation! I will respect your boundaries fully! You determine on how far you want to open yourself and how deep we go.)
I will powerfully guide you to your true self. To a place, where you will be able to live life from your heart, where society's rules don't matter, where you trust your inner voice of guidance. The place, where you feel free and can hold the pace for your children to grow up being themselves, never loosing themselves.
A program will be individually created for your needs. Every program differs in intensity, time and cost.
I am here for you, so if this resonates with you, please let me know and we'll set up your first free powerful coaching experience.
Intensive Clarity Session
Do you have a topic that needs clarity right now? A decision that you are not confident to make? Are there patterns in your child's behavior that you encountered when you were small too and now you think it's something that you are projecting on him/her? Do you want to find peace to be able to be present for your children? Have you been in my coaching program before and just want to follow up on a topic that's coming up for you?
 INCLUDES
60-90 minute Clarity Session

100% love during it

100% clarity afterwards
read more
Book a 60-90 minute clarity session. I will serve you with a powerful coaching experience that will support you to transform yourself. I have an amazing talent in seeing through things and making the right connections that will help you gain knowledge about yourself and your situation. With my no-bullshit approach and following my intuition, I will make sure to get to the roots of your problem. Together we will transform your uncertainty or unclarity about a specific problem into a clear picture and you will be set free to create the life that you always wanted and giving your children the space they need to flourish. 
Free your Mama-Bear!
Transform your life as a mom. Understand how you are creating your own reality. When life feels heavy and dependent, learn how to bring the lightness and fun back into your family life by being the mom you want to be.
 INCLUDES
7 Weekly online (or in-person) group coaching calls (90min) on different topics
Small group of 6-10 women to be able to connect more deeply
A safe and confidential place
Moderated closed Facebook group
Optional 1:1 coaching calls with Annika at reduced rate
read more
aEver thought about that your kid's bad behavior is a wink from the universe to you to step up to your challenges?
What if you can change your family dynamics by stepping into your feminine power and taking responsibility for your life?
Do you wish to be a great role model for your children, but haven't really figured out yet to live a balanced life yourself?
All this is possible!
Please join me and other mamas in this life-changing, deep and fun group coaching program. You will be able to focus on finding out who you really are and want to be. Being a mother pushes us in the mama-role, but there are other parts of you that can't be ignored. 
Your children have the ability (the sense) to know when you are not 100% yourself, when you are hiding behind a mask or are treating them in a way that is not true to your own heart's desire. And they will communicate this, maybe in to you 'annoying' behavior.
With the support of women that really understand what you are going through, you'll learn how you create your own reality, why it's important to put yourself before your children, what kind of self-care suits you best… and much more. And you'll have the space and time to define your very own freedom and start to live it!
I create a space here for mamas to feel understood and challenged at the same time. I guide you to connect with your inner truth through meditations and coaching conversations individually and as a group. And you will learn how to connect deeply with your children to make sure that their needs are met.
It's a lot of fun to learn, grow and celebrate every step on your path to freedom in a connected, deep and loving environment.
A new group program starting at the end of April, Mondays at 11am (Pacific Time). And Thursdays at 4pm (Pacific Time).
Coming soon: This started as an online group program only, but once I settle from our travels in the coming months, I will offer the Free Your Mama-Bear program in a playgroup-type setting! I will get together with new mothers who will be able to bring their babies and connect to them while digging deep into self-development.
PS: If you are are a first-time expecting mommy and would like to deeply connect to your unborn and your inner truth before your child is born, please let me know! I would love to work with you and support you in empowering yourself to allow a great start for you and yourself stepping in the mama-role. 
Intensive Freedom Coaching Day
Dear Mama, book me for a day to go deep into your freedom topic. Be prepared to get to the roots of problems while we have a lot of fun. I am a creative soul and will make sure to challenge you in a loving way. It'll be more motivational than simply sitting and talking.
 INCLUDES
1 Day in-person packed with transformation
A safe and confidential place
Customized Freedom Analysis your and your kid's future
read more
You will get out and experience yourself in a new way, maybe a way you've never dreamed of before. We will uncover patterns in your life that might have resulted from old programming and conditioning and might now be affecting your children.
I will challenge you to connect to your inner truth, a place inside of you where everything is already there and encourage you to live by your own values and rules. 
This day is for you! It's a day to loose your masks and lower the walls that have kept you safe and secure. This will be a transformational adventure to experiment and to experience the true you and the power within you.
You will go home open-hearted, nurtured, confident and clear, ready to conquer the world and live a life of your dreams.
If this resonates with you, please let me know and we'll figure out how I can serve you best during this exciting coaching day!
Freedom Women's Circles
Women connecting with other women is a powerful practice. Women's circles have probably been around in prehistoric times. Women got together once a month and menstruated together. They shared this vulnerable time and connected deeply.
 INCLUDES
2-3 hours of circle

safe & confidential

100% energized & nurtured afterwards
read more
I hold this safe space for women to get together and open up about their fears, goals and desires. A circle is not about what you do, it's about the real you and who you are.
Come and join in for deep conversations, meditations, healing, laughter and so much more…
Please come back for updates soon, as I am in the process of settling after a year of traveling around the world. Or, as always, feel free to email me your interest. If you'd like me to update you, please subscribe to my newsletter.
Mamas unite, define your freedom and live it!
My children are my greatest gurus.
– Annika Hayman
Testimonials
What other mamas say
"
"I never thought that I could achieve this much in just one coaching session! Wow! Annika, I don't lie when I say that I achieved more in this one hour session with you than in so many weeks leading up to it! I thank you from the bottom of my heart. I totally feel so much more free in my heart. Living means feeling abundant and free."
"
"Annika supports you in a very warm and open hearted way. She motivates and supports you on your path and works with you through your doubts and struggles. If uncertain she lets you find the roots of the problem by asking the right questions. I perceived the coaching session as very harmonic and pleasant, felt understood and seen."
"
"I think Annika has a knack for drawing things out of people and creating a safe space."
"
"Annika gave my kids a voice that they didn't have. (or I didn't know how to hear) I now understand that they are communicating with me. I always thought that they were just bad behaved and didn't know why. Now I can address their needs, that are behind each behavior. Our family life is so much happier."
"
"I am so much more conscious of everything that is going on around me, thanks to working with Annika. It really opened my eyes. I now understand that I am and always have been the creator of my life. Wow, I had no idea, how much stuff I was carrying around with me from my childhood and how much this influenced my parenting. I truly are a much better mom to my children now."
"
"If everybody knew how much happier and freer you can be when not worrying about what other people could think about you, we would live in such a better place. Annika helped me figure out what's really important for me. I now know what I want and I know how to connect to my children. The power struggles are almost gone in our family. It's amazing. I thank you from the bottom of my heart."
"
"I've always felt very seen and loved in our sessions. Annika has the gift to make you feel safe and understood. I must say, it wasn't always easy, especially when we dug deep into my childhood, but it was so worth it. I have so much love to give, also to myself which I never had before. My kids and my husband are so proud of me that I decided to take care of myself by signing up for these transformational 6 months with Annika. And me too!"
Intensive Freedom Coaching Day
Bring Freedom in your Experience
Free 5 Step freedom guide
How It Works
Download my 5 Steps to inner & outer Freedom
Follow each step & make changes in your life
Enjoy feeling Free, Happy & Abundant